A senior researcher with the Sea Around Us recently attended a three-day meeting earlier this month to discuss conservation of biodiversity with Antarctic experts in Monaco.
Deng Palomares, who recently worked on an Antarctic report for the Sea Around Us, said the meeting was an important step in identifying and assuring that Antarctic research focuses on the gaps in current data.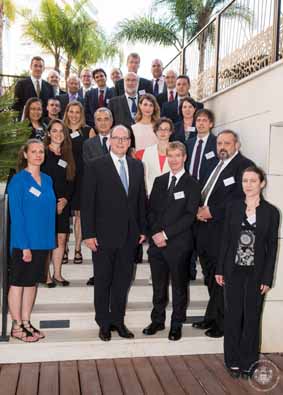 "It was a very successful endeavour seeing that the experts who participated in the assessment came from a multidisciplinary background," Palomares said. "One of the most significant contributions of those three days is the engagement promised by these experts to continue their work in the Antarctic."
Co-organized by the Government of the Principality of Monaco, the Centre Scientifique de Monaco, SCAR, and Monash University, the meeting was meant to assess whether the conservation of the biodiversity of Antarctica and the Southern Ocean is meeting the targets of the Strategic Plan for Biodiversity 2011-2020.
The meeting also aimed to provide guidance for action that can effectively help deliver further conservation successes for the regions. Another goal was to identify key areas for work and indicators to help guide that work, which resulted in the Antarctica and the Strategic Plan for Biodiversity 2011-2020: The Monaco Assessment.
"The initial expert assessment indicates a biodiversity outlook for Antarctica and the Southern Ocean which is no better than that for the rest of the globe," said professor Steven Chown of Monash University, who co-organized the meeting.
HSH Prince Albert II of Manaco, who closed the meeting June 10, emphasized that activity in the Antarctic region — including not only fishing and tourism, but also some scientific activities — has drastically increased.
"I am convinced that common action from all countries and parties, can improve the situation for the better," HSH Prince Albert II of Monaco noted. "I can assure you that my Government and my Foundation will make every effort possible to ensure that science continues to prevail in this land with international cooperation"
Organizers and attendees left feeling hopeful that there will be effective action over the next five years to dramatically improve the state of biodiversity in Antarctica and the Southern Ocean.
You can read more on The Monaco Assessment here