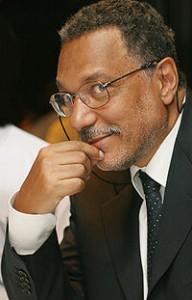 The Sea Around Us Project's Principal Investigator, Daniel Pauly, has been elected a fellow of the American Association for the Advancement of Science (AAAS). He is among three UBC researchers to be named this year.
New fellows will be recognized on 15 February 2014 at the AAAS Fellows Forum during the 2014 AAAS Annual Meeting in Chicago.
For a complete list of this year's fellows, see the AAAS news archives.
A press release is available here.