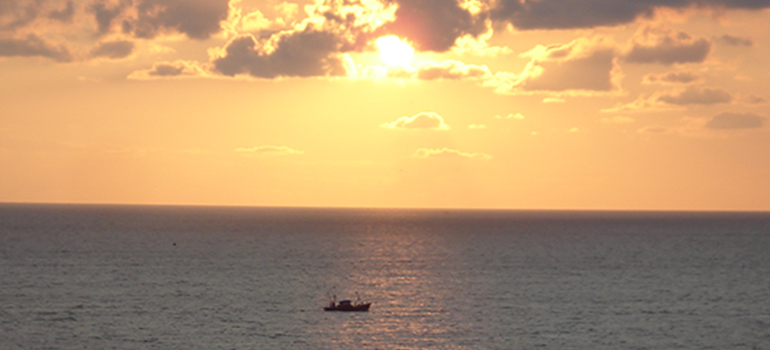 The University of British Columbia's Sea Around Us project has received $2.6 million (U.S.) from The Paul G. Allen Family Foundation to provide African and Asian countries with more accurate and comprehensive fisheries data to help them better analyze and support their ocean resources and local economies.
"This generous support will help UBC fisheries researchers work with countries to better understand the industry's impact on marine ecosystems and its social and economic benefits," UBC President Arvind Gupta said. "The Paul G. Allen Family Foundation is giving our researchers an exceptional opportunity to work with global communities."
The project, led by UBC Fisheries Centre Professors Daniel Pauly and Dirk Zeller, will provide comprehensive catch data and data collection methods to policy-makers and nongovernmental organizations working with countries in West Africa, East Africa, the Arab world and South Asia.
Researchers will help countries use this data to address national policies related to four main problem areas:
Increased public transparency of access agreements for foreign vessels to fish in a country's waters;
Improving inadequate methods for recording or estimating fish catches;
Improving poor policy and management environments for local small-scale fisheries; and
Illegal fishing by foreign fleets.
"This project is significant for the global fisheries community," Pauly said. "The data collected will help governments make informed national policy decisions by balancing economic growth with resource preservation."
Sea Around Us started this project June 1, 2014, and it will run to June 1, 2016. The Paul G. Allen Family Foundation's funding will also support FishBase, the Philippines-based research partner of Sea Around Us, which aims to create the largest and most extensively accessed online database about fishes on the web. 
You can read the full press release here