The catch allocation map displays the reconstructed catch allocation data in 1/2-degree by 1/2-degree cells on an equal-area projection map. The data is the same as what you see  and can download on the graph pages accesible from Advanced Search. For more information on how Sea Around Us reconstructs and allocates data, read the catch reconstruction and allocation methods.
You can search by
One or more fishing countries
One or more functional groups, commercial groups or taxa
Year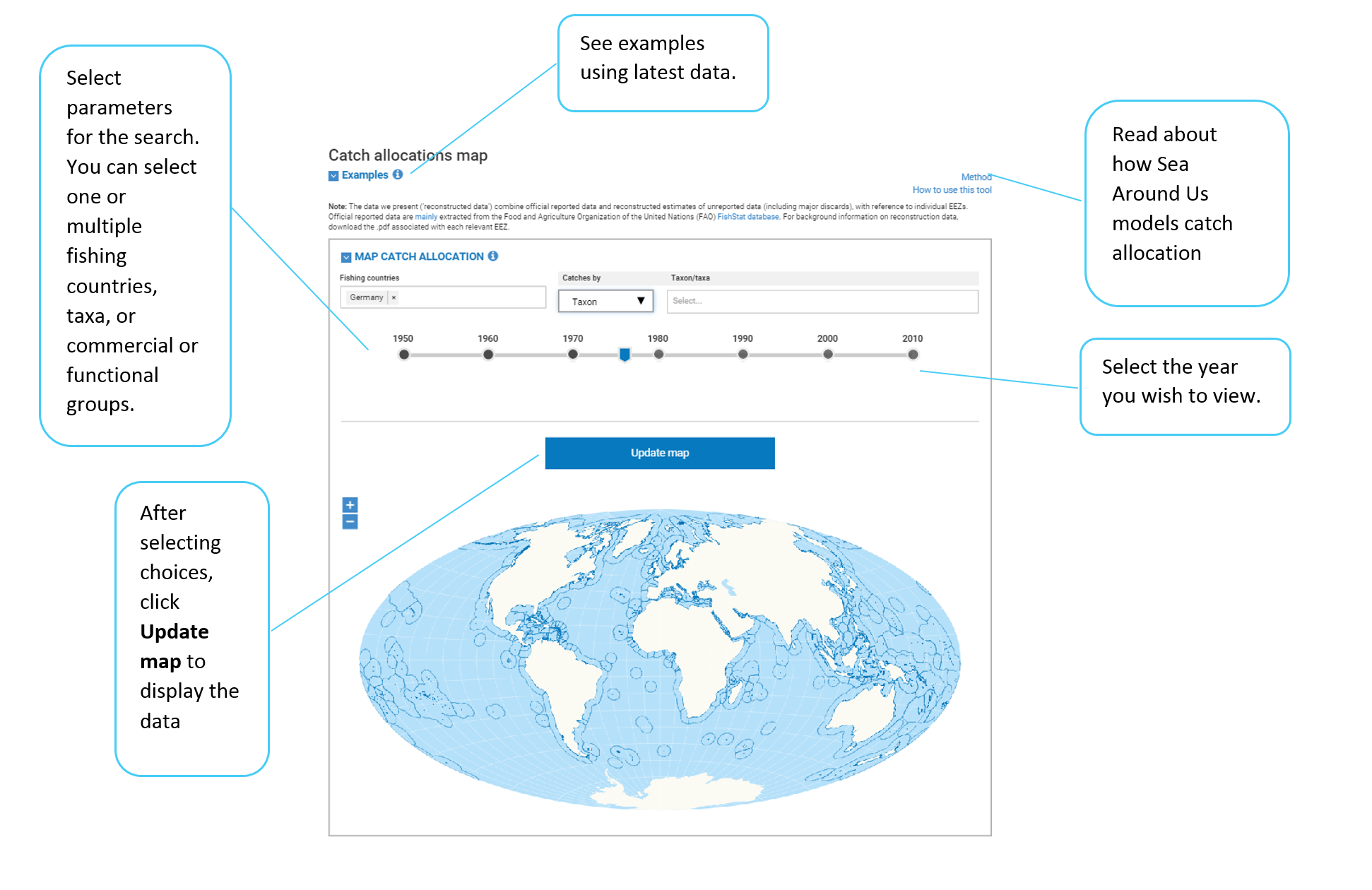 After selecting search parameters, click Update map to see the catch allocation displayed.  If you change the parameters, the Update map button will reappear so you can refresh the view.